June 15, 2018
My day started at 3AM. That is never a fun sentence to write, but at least it was for a good cause. My mom was kind enough to drive me to the shuttle, I shuttled to the airport, and flew from Minneapolis to Rapid City.
I'd wanted to hike the Centennial Trail since 2015. When I finished hiking the Maah Daah Hey Trail in North Dakota, I wanted "another" Maah Daah Hey, so I specifically looked for trails in the Dakotas. While the Centennial Trail isn't anything at all like the Maah Daah Hey, it goes through cool terrain and is a great length – 125 miles (don't believe the USFS brochure which claims it's 111 miles — it is definitely not 111 miles anymore!)
The only reason my hike was possible was thanks to a friend I'd never met. Birdy and I have been Facebook friends for years — we think we met in the Appalachian Trail Women's Group. I remember following along on her AT thruhike and her many subsequent adventures like hiking in Scotland and exploring India. She's awesome, and she offered to shuttle me to and from the Rapid City airport. Total game-changer.
And so I ended up in Wind Cave National Park and saying goodbye to Birdy way too soon. I left my suitcase, "plane clothes," and sandals with her and took off to hike 125 miles north.
Heading northbound on the Centennial can be challenging in the first days because you can't disperse-camp in Custer State Park. Your choices are to get a backcountry permit and camp within Wind Cave National Park (the first six miles) or to go to French Creek Natural Area and pay $7 to disperse camp there (fifteen miles). After this, it gets much easier to camp legally.
Here are the reasons I would suggest NOT stealth camping in Custer State Park:
It's not allowed. And for good reason — this park is hugely popular and I am sure dispersed camping would impact the area heavily.
There are very few CT thru-hikers/long-distance hikers – we need to be good ambassadors.
A LOT of helicopters fly over the park. It's disconcerting.
…There are covered wagon tours. And they sing "Sweet Caroline." Therefore, Custer State Park is just a really weird place.
Keep in mind that there are reasons you might not make it to French Creek Natural Area even if you try to get there on Day 1, even if you think 15 miles is no biggie:
Bison: There are a lot of them, and they will slow you down both in Wind Cave National Park and Custer State Park. You will go off-trail and make big swoops to put distance in between you and them.
Disappearing trail: The only place on the whole CT that I experienced missing trail was within Custer, in a logging operation. I did find the trail, but factor in extra time.
Fire areas: Although the majority of downed trees had been cleared, many parts of Wind Cave and Custer have been burned. It's still beautiful and it's healthy for the forest, but it can be more time-consuming than anticipated.
Thunderstorms: If you encounter a thunderstorm when you are, for example, on a burned hill, you might just want to pull over and wait it out.
June 16, 2018
Entering Custer State Park was very exciting. Less fun was losing the trail in a logged area (no tread, no signs, no flags, nothing).
The day soon clouded over and began to rain (great). Luckily I'd gotten up before 5AM so I had several miles under my feet before the rain started.
I easily made it to French Creek Horse Camp for second breakfast. It was nice to fill up my water bottles, throw out what little garbage I'd accumulated, and sit on a bench. Seeing the horses was also fun. There were many bison hanging out near the horse camp.
Mostly today was just long. I wanted to make it all the way through Custer State Park and into the Black Elk Wilderness. I took a break in the morning to wish my dad a happy birthday, but other than that I barely sat down.
Above: Although it was misty, I did see views. Note evidence of recent logging — Custer State Park is the most heavily-logged state park I've ever been to (and that's saying something — I used to live in West Virginia…). This could be for a lot of good reasons, but if you hike the CT, be prepared to not feel like you're in a pristine forest. You're not. And I think that's mostly okay.
After what felt like legitimately forever, I finally entered the Black Elk Wilderness. From here north, I could pretty much camp wherever I wanted. I went half a mile or so and tucked into the thick woods. It was raining and I was extremely tired.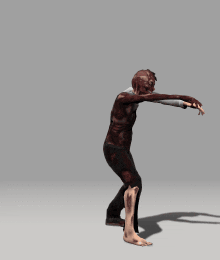 June 17, 2018
I woke up to rain.
I hiked in rain.
I went to sleep in rain.
Along the way, I got a glimpse of Black Elk Peak, got to see 1/2 of the Mount Rushmore faces (but not my Teddy Roosevelt), and I saw a whole lotta white-out overlooks. I assume the route through the Black Elk Wilderness is nice; I didn't see much of it.
I'm VERY grateful that I got to do an overnight in this wilderness last autumn; I saw much more in that overnight trip than I did on this hike.
If you are traveling to the area to hike the Centennial and you do not make time to hike Black Elk Peak, you've missed the soul of the Black Hills. It would be worth a "zero day" of forward movement on the Centennial to hike up there. Trust me, it would be worth a few extra miles. Don't be a purist; all you'll miss on the official route is half a view of Rushmore.
Once out of the wilderness, I hiked my butt off to get to Samelius Trailhead. On the way I got to go through a secret tunnel. I mean culvert.
I set up camp around 3:00 in pouring rain. Because it was so cold and wet all day, I'd been unable to stop and take a break for fear of freezing. I got inside my tent and shivered for two hours.
June 18, 2018
June 18 is an auspicious date for me. It is the date I first climbed a mountain and started the Appalachian Trail. It is the date I completed the Great Eastern Trail. And now it is the date when I first drank from a stock tank.
Delicious. (Actually, it was.)
I woke up in the rain. I packed up in the rain. I hiked in the rain. I hiked through ankle-deep water around Sheridan Lake. I scurried across the dam. I slogged through sticky mud.
Then it rained a lot more and the wind was going wild. I got to hike across fields that must have been beautiful under normal circumstances but today were mostly just cold and wet. And miserable. So I got to Brush Creek Trailhead, found a flat spot nearby, and shivered for hours.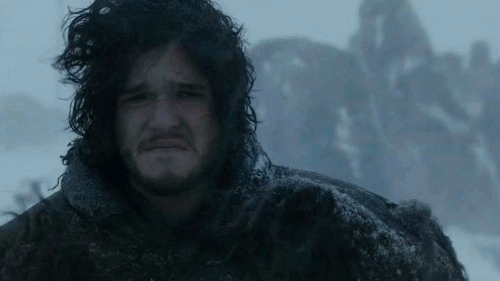 June 19, 2018
This may shock you, but I woke up to rain. I hiked as quickly as I could through several miles. I had a mission today: my maildrop at Pactola Pines Marina. It was only a couple of miles off-trail to get to the marina. Along the way, Smoky the Bear tried to tell me that fire danger was high. Get a clue, Smoky. I couldn't start a fire out there with gasoline and a blowtorch.
Getting my maildrop was wonderful. Even better: biscuits and gravy for a late breakfast. Best of all: plastic utensils with my meal that I took with me. I had forgotten to bring any utensil at all, so the last few days I'd been eating my tuna packets and peanut butter using just my hands. Man, you don't know how great plastic utensils are until you've been using your fingers.
The kind folks at the marina gave me a lift back to the trail and I was on my way.
It poured for hours as I left the Pactola area. Then, as I neared Pilot Knob Trailhead, the sun peeked out and I practically danced down the trail. I hadn't seen the sun for days.
It came at a good time, because I was feeling pretty low. Everything I owned was wet, my pack was at its heaviest due to my food drop, and I wasn't feeling great. All of that added up to my decision to walk the extra mile into Merritt.
Merritt has two restaurants; only one was open on Tuesdays, but it's the one I would have chosen anyway. Sugar Shack was incredibly hiker-friendly: they have outdoor seating, so I was able to sit alone in my filth next to my pack. I was able to charge my phone and call home. I filled up my water bottles. And I consumed a half-pound cheeseburger with fries. This was a great life choice. Best detour of the entire trip.
On the way into town and then back to Pilot Knob Trailhead, I saw this monstrosity. "Hey, that cell tower looks just exactly like a ponderosa pine!" said no one. Ever.
From Pilot Knob I was beginning the day and a half hike on multi-use trail. Actually most of the Centennial Trail is okay for bikes and horses, but the section between Pilot Knob and Dalton Lake is also open for off-road vehicles. I'll talk more about that tomorrow. For this evening, I made it a mile or so up the trail and pulled off on a little knob.
No surprise, it was raining.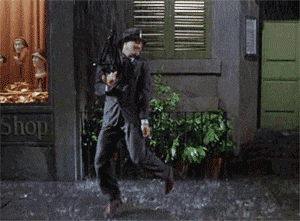 June 20, 2018
I woke up at first light to dark clouds. I quickly packed up, thrilled to at least be packing up without rain. Alas, about ten minutes into my hike it began to rain.
Overall, despite rain, the Centennial Trail has been in good shape. Its dry, rocky soil was very rarely slippery or in poor shape due to the rain. Unfortunately, that wasn't true of the section between Pilot Knob Trailhead and Dalton Lake. In this area, off-road vehicles are allowed on the Centennial Trail. I suspect that these off-road vehicle trails predate the Centennial Trail. Assuming this is true, then this was likely a temporary solution that somehow became permanent. But it shouldn't be. These 15 miles are a wet, mucky mess. They are slick and miserable. And the vehicle traffic on these sections is significant. It's hard to move out of the way on slick sludge that coats your shoes.
Horses and hikers can be compatible trail sharers. Bikers and hikers can often share trail compatibly. But horses, bikers, and hikers all deserve better than to share trail with off-road vehicles. I'm glad those outdoor enthusiasts have a place to go, but a hiking trail shouldn't be hosted on their trail. There is public land between Pilot Knob and Dalton Lake and a parallel trail should not only be possible but a priority.
Okay, rant over.
It was pouring by the time I reached Dalton Lake. I was soaking wet, my ankles ached from sliding all over the multi-use trail, and I was shivering. I went into the campground to get water and took cover in the picnic shelter.
Inside the picnic shelter, a bunch of guys from Rapid City Fisheries were cooking out. I wasn't even trying to yogi a snack, but I ended up getting a bratwurst and a hot dog, and the warm food went right to my heart. Oh man, you guys were the best.
It was long, long uphill after Dalton Lake but the rain stopped and I took it slow. Within an hour or so, it had stopped raining.
Oh my God, a view!
When I reached the top, I was stunned by the beauty surrounding me. Even the birds were happy. I hiked through a gorgeous rock garden. It was a total joy to be hiking. The whole world was evaporating. The trail was fantastically beautiful and I just kept hiking.
Eventually I set up my tent in the rock garden and I took everything out of my pack to dry. I felt a little bad for the pine tree that had to host my disgusting clothes, but so it goes.
That night, for the first time on the trip, I watched the sun set and slept with my rainfly open to the night.
June 21, 2018
I woke up to sunshine. I know, right?!
And a good day for it, too. There isn't a reliable water source for a long stretch. Because she's awesome, Birdy left a water cache for me at Elk Creek Trailhead. I had maybe 8 miles to get there. Eight dry and comfortable miles are way different from wet and cold miles.
What an amazing walk. I am sure the weather influenced me, but I can't help but feel like Dalton Lake to Elk Creek is the most incredible section. If I lived locally, I would hike this yearly, or maybe even seasonally. It is that good.
The usually-dry Elk Creek was rushing like mad. Within half a mile or so I had at least five knee-deep fords. Someone had strung ropes which were nice to have.
Even nicer to have: a water cache. Because although there did happen to be water in the creeks for once, the water was brown with turbidity. Yuck. Fresh water was much more delicious. And also, Birdy left me a zebra cake.
Best damn zebra cake I ever ate, let me assure you.
Continuing northbound toward the end of my time in the Black Hills National Forest, the trail was very rugged and rocky and it was hot. The heat felt like a novelty to me, and I didn't mind it. Another perk: through the trees I got my first glimpse of Bear Butte. (Had to zoom in really far!)
The trail began its descent toward the prairie and I pull off in a patch of ponderosa for the night. The bad thing was that I could hear beetles feasting on the pines. They were all around me, filling my ears with their meal. It was more than disconcerting, but I was nearly to the edge of the national forest — from here on out, things were going to get more challenging again in regards to camping. So I stayed put, and hoped for no big gusts of wind that might topple a tree.
That night it rained. LOL.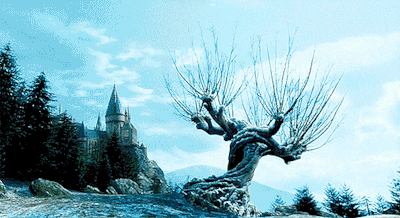 June 22, 2018
This was my last full day. At least it dawned sunny. I'd listened to the forecast on my mp3/radio player the night before, and I learned that there might be some storms in the afternoon. Given that I would be hiking across prairie, I knew I needed an early start.
I love hiking with the sunrise. Within a couple of miles I had descended to prairie and I left the national forest behind.
The morning was cool and beautiful and I stopped to fill up water at Alkali Creek. From there the trail appeared to be making a beeline for Bear Butte, but instead it ascended a ridge and decided to spend over a mile going in circles with the only point being an overlook of Sturgis, which was completely unnecessary. The route in this area has changed dramatically — my Nat Geo map was way off. If I had it to do over again, I would try to find the old route and skip the squiggly meander.
Above: Was my hike really better because I had to hike along I-90 and see Sturgis?
Eventually I reached Fort Meade Trailhead, and only about an hour before a huge race started. I felt pretty happy to be getting off the trail before it was inundated with people. I left Fort Meade and entered an expansive prairie walk — complete with one last prairie dog village and a southbound thru-hiker named Paul (who I hope made it!).
It was hot and gloriously enjoyable. Flat, easy walking, easy to follow. Bear Butte kept getting closer and closer.
And then I looked behind me.
Oh shit oh shit oh shit. There I was, in the middle of the prairie, with a gigantic thunderhead looming.
Salvation was about a mile away, on the shores of Bear Butte Lake. I won't say that I ran across the prairie trying to get to the campground before all hell broke loose… but it wasn't really hiking.
I got set up at Bear Butte Lake Campground about five minutes before the storm broke loose. I had a view of Bear Butte from my tent, but I was all zipped up inside and hunkering down. I later learned from our campground host that lightning struck 1/8 of a mile away.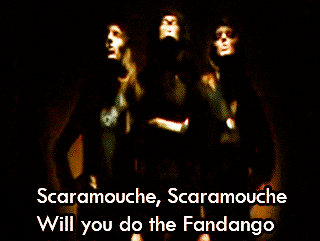 I had done it: I put in 13 miles across prairie before 1PM. For hours I rested in my tent, reading and writing and thinking and preparing for the next day's adventure. Around 6PM the storm ended.
It was a beautiful night to take a short walk around the lake.
June 23, 2018
I woke with the dawn, happy that the storms of yesterday had passed. I never could have ascended Bear Butte in a storm like that.
I made my way back to the Centennial Trail and within a mile my shoes, socks, and pants were soaking wet from the grasses. I wouldn't expect to end my CT hike any other way.
As I got closer to Bear Butte, I was in awe of how it appeared to change shape right before my eyes.
The Visitor Center parking lot was empty and I saw no one else. I began my hike.
They had some really great displays with information about the butte (which isn't a butte) and its place in native culture. It was informative and welcoming. I was amused though by the trash declaration.
It was so early in the morning that I was hiking up through shadows for much of the ascent.
There were several benches on the ascent and I only stopped once to rest. Several times I did have to put my hand on rock and take deep breaths to steady myself though — at times the trail was right on the edge of a 500-1,000 foot drop. If a person fell at the wrong moment, well, that would be that.
For someone with a fear of heights, the perch at the top of Bear Butte was not a place I really wanted to stay. The wind was fierce. Forecasts said 10-20MPH, and it felt like it. I scoped out the view and scurried down again, barely thinking about the fact that I had just completed the Centennial Trail.
At the bottom reality sunk in: I was done.
I took an obligatory photo of the last Centennial Trail carsonite post, and I turned to the Visitor Center where I was cheerfully greeted by three men who work there.
I texted Birdy and soon I was swept away to a world that moves much faster than two miles an hour.
The Centennial Trail was fantastic despite the terrible weather conditions — who would have guessed that in South Dakota I'd struggle with hypothermic conditions in June — and it's a great adventure to consider.